Absolutely! Flowers make a great gift any day of the year. They are sure to put a smile on the face of anyone who receives them.
Parades, leprechauns, and corned beef & cabbage may be the popular traditions of St. Patrick's Day, the patron saint of Ireland, but the holiday has evolved as a celebration for the Irish and the Irish-at-heart. And what celebration doesn't need flowers?
So, what flowers might you give for St. Patrick's Day? Consider these:
Bells of Ireland
These flowers are mildly fragrant and have yellow-green blooms that can be used with white and yellow roses to create a gorgeous bouquet or arrangement. These flowers last for a long time after being cut, so you can enjoy them long after March 17th.
Fun fact: Bells of Ireland represent the luck of the Irish.
Carnations
A long-time favorite of many, green carnations are a standard on St. Patrick's Day. A bouquet of a dozen green carnations or a single green carnation corsage show the world you celebrate the Irish.
Fun fact: Carnations are the second most popular cut flower—behind roses. Carnations are quite beautiful and the flowers have a very strong and spicy fragrance.
Daffodils
Considered by many as one of the most cheerful flowers, yellow daffodils tied with a green bow make a great gift. Daffodils are one of the Spring's most popular flowers and are a favorite in Ireland.
Fun fact: A daffodil and Narcissus are the same flower. Narcissus is actually the Latin or botanical name for the daffodil, which is the common name.
Daisies
A cheerful symbol of Spring, daisies always bring a smile to your face! In the language of flowers, the daisy can mean I share your sentiment. Daisies typically represent purity and innocence.
Fun fact: Daisies love to rest at night. Sure, they may not be technically sleeping, but they do close their petals over their eyes until the sun rises back up in the morning.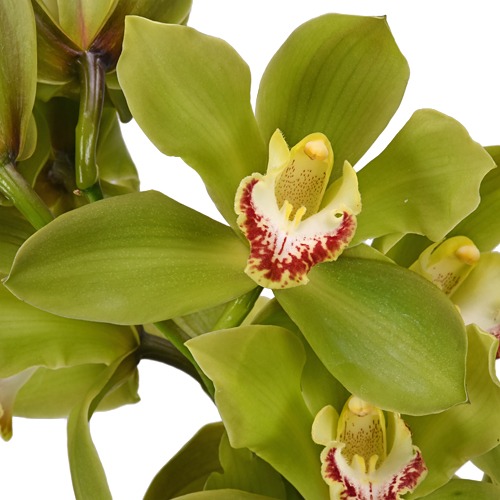 Orchids
The green cymbidium orchid is a delicate and unique flower that is pale lime green in color. Each bloom has 5 points and there are multiple blooms on each stem.
Fun fact: Orchids are the most numerous family of plants on Earth. They contain over 27,000 different species, representing about 10% of all plants.
Roses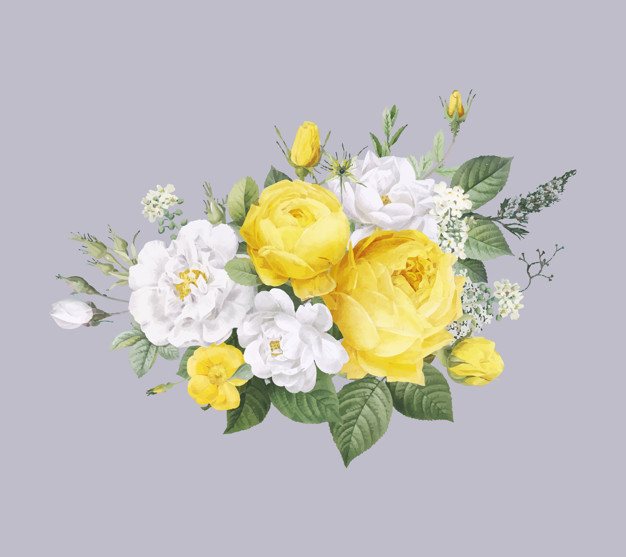 Did you know that roses are native to Ireland? Consider a bouquet of yellow and white roses with some greenery to help make this St. Patrick's Day special. Set in a vase with decorative greenery, this makes a beautiful gift.
Fun fact: Black roses are an illusion of the mind. There are no roses that are black in color, although there are a few species of roses that come close. The Turkish Halfeti rose, also known as "The Black Rose of Turkey", is an extremely rare breed that appears pitch-black to the eye, but in fact is a dark reddish-crimson color.
Shamrocks
A symbol of Ireland, shamrocks can be included in a St. Patrick's Day bouquet to share your appreciation for the holiday. The shamrock symbolizes Spring's rebirth and was once considered a sacred plant in Ireland.
Fun fact: The word shamrock refers to multiple species of three-leafed plants. Shamrocks that have four leaves are rare an are the traditional "lucky charms".
*************************************************
SuEllen's Floral Company can create a beautiful arrangement to suit your purposes for any occasion and in any price range.
A few Irish sayings for St. Patrick's Day:
There are only two kinds of people in the world, The Irish and those who wish they were.
May your thoughts be as glad as the shamrocks. May your heart be as light as a song. May each day bring you bright, happy hours that stay with you all the year long.
If you're lucky enough to be Irish, then you're lucky enough.
The longest road out is the shortest road home.