The bouquet is the crown jewel of any bridal ensemble and one of the most-photographed details. No matter what your season, color palette, or floral preferences are, we've got you covered.
Besides being a wedding tradition, the right flowers can help elevate your color palette, complete your wedding party look, and add personality to your ceremony decor.
1. Plucked-from-the-Garden Appeal
We're seeing an increase in floral arrangements with looser shapes, which add an elegant and romantic vibe.
Pair lush blooms such as peonies and roses with smaller varieties of flowers such as sweet peas and nigella and sprigs of greenery. Soft, natural colors and textures make this style ideal for traditional celebrations and relaxed affairs alike.
See more garden-gorgeous wedding bouquets here ►
*****
2. Mix of Different Textures
For instant "wow" factor, add unexpected elements such as fern curls, scabosa pods, silver brunia balls or more into your bouquet.
We especially love this multifaceted look when paired with a more simple wedding dress.
See more modern textured arrangements here ►
*****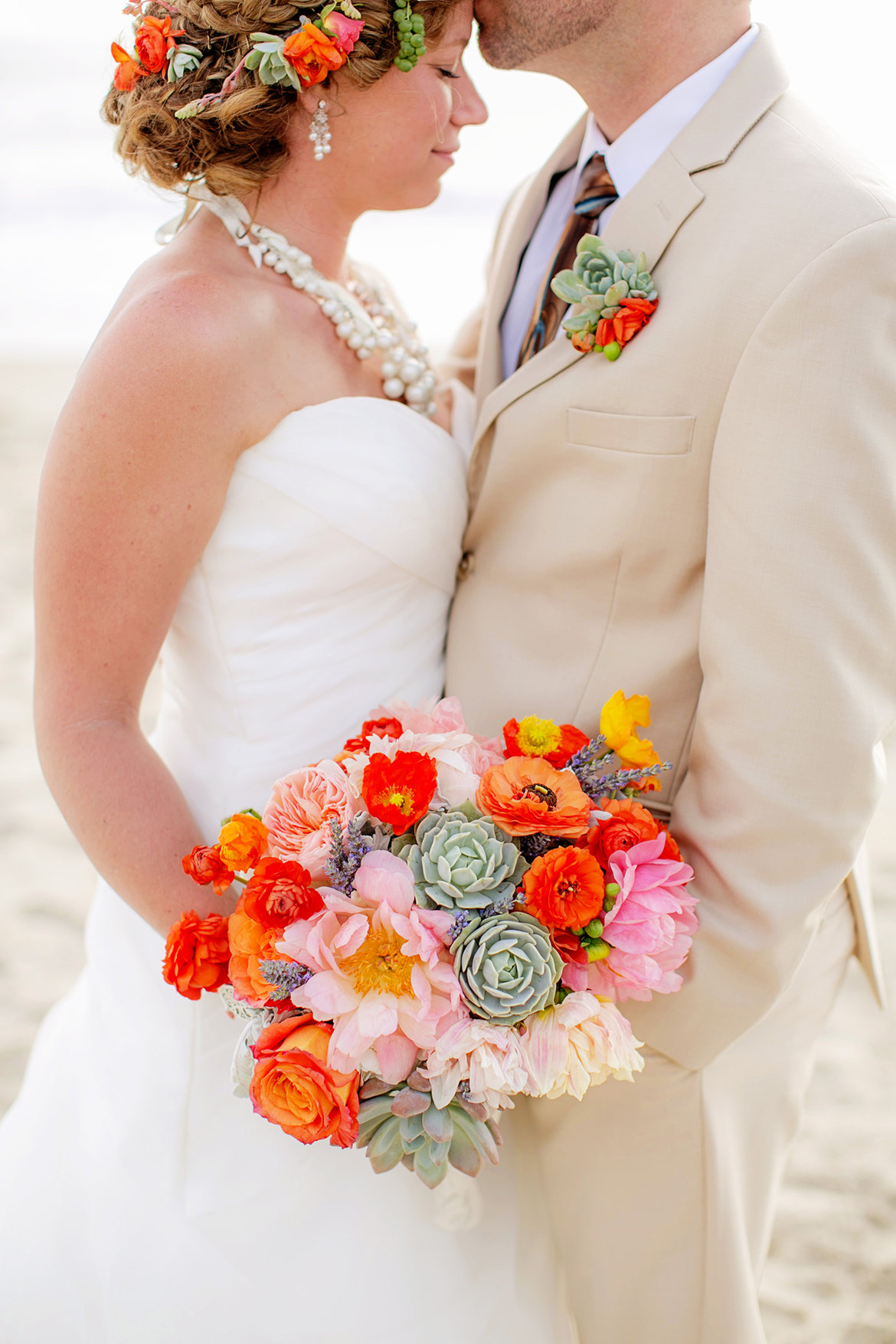 3. Bold Pop of Color
If you want your wedding to feel festive and fun, then a vibrantly-colored bouquet is a natural choice.
We're seeing an explosion of hot pinks and oranges, with multicolor arrangements reserved for the most daring brides.
Style your bridesmaids with similar bouquets in different colors for an easy take on this trend.
See more colorful bridal bouquets here ►
*****
4. Classic All-White Styles
While we love scoping out all of the innovative floral designs that are out there, a monochromatic ivory bouquet will forever be timeless.
Gardenia, ranunculus, lily of the valley, orchids and peonies are all stunning choices.
See more elegant white wedding bouquets here ►
*****
5. Greenery Galore
Lush (and cost-effective) greenery is taking center stage; Allison Laesser-Keck from Viva La Diva Events tells us that her brides can't get enough of it!
Magnolia leaf, ivy, rosemary, mint and dusty miller are all being used in new and unexpected ways.
See more rustic-chic wedding bouquets here ►
*****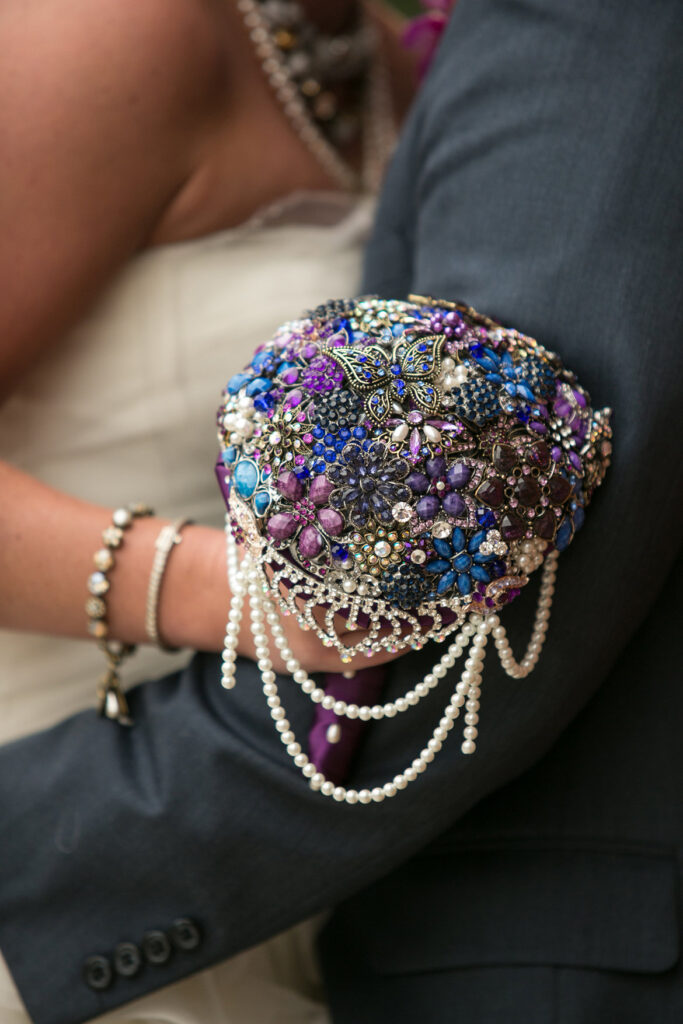 6. Unique Details to Tie it All Together
Since bouquets are worn close to the heart, some brides take a sentimental approach by incorporating photos of lost loved ones, their parents' wedding rings or other meaningful mementos.
Non-floral items such as brooches, paper, and even starfish also continue to rise in popularity.
See more creative wedding bouquet details here ►
*****
SOURCE: https://www.bridalguide.com/blogs/wedding-bouquet-ideas
SuEllen's Floral Company can create a beautiful arrangement to suit your purposes for any occasion and in any price range.