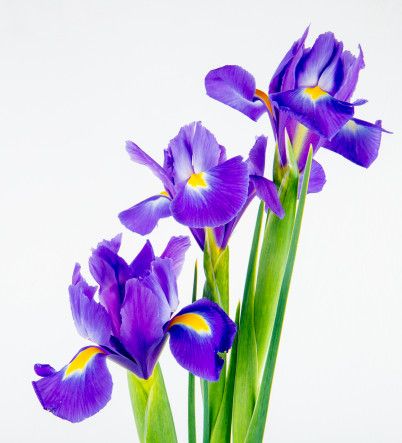 Add some spring color to your garden by including iris flowers in your landscape. This beautiful plant takes its name from the Greek word for a rainbow, which is also the name for the Greek goddess of the rainbow, Iris.
Irises are perennial plants. Iris have long, vertical, flowering stems which may be simple or branched, solid or hollow, and flattened or have a circular cross-section. There are even reblooming iris, which produce multiple floral displays during the growing year.
The long-lasting perennial grows from rhizomes, a fleshy root. There are a wide variety of color choices. And if the typical spring bloom isn't enough, choose several different varieties and keep the garden bathed in color from season to season.
Iris plants unfurl their stunning flowers from spring to early summer. When flowers appear depends on the specific types of iris.
Dwarf Iris
In general, dwarf bulb irises flower first in very early spring. It will be the delight of your early spring garden.
Dwarf Iris is a four-inch tall beauty that marks the coming of spring. With grass-like leaves and a violet-blue or purple flower with yellow markings, dwarf iris burst into bloom in late winter to early spring to create an effect reminiscent of butterflies hovering low to the ground.
A dwarf iris mix has bright yellow blooms of Iris danfordiae contrasting with the purple flowers of Iris reticulata, making a stunning and colorful display.
You can plant a mix of dwarf iris almost anywhere.
***************
The remaining iris flower from spring to early summer, usually in this order: bearded iris, Siberian iris, Louisiana iris, Japanese iris and Dutch iris.
Bearded Iris
Bold, beautiful bearded iris bloom in late spring. Bearded iris grow from rhizomes and do best planted in a sunny perennial border where the soil drains well.
They come in assorted sizes, too. The tall Bearded iris grow 3′ or taller, while intermediate bearded iris are great for border plantings and grow closer to 2′ tall.
On bearded iris, the beards—a series of hairs arranged in a line—act as a gripping agent, giving pollinators a surface to grab and hang onto as they ascend the falls petals toward the flower's center.
If using in a bouquet or vase, snip bearded iris stems as soon as the first blossom on a stem has started to unfurl.
***************
Siberian iris
The 'Blue Moon' or Siberian Iris is a clump-forming perennial with bright violet-blue blossoms adorned with deep purple veins and delicate pale yellow signals at the base of each fall. The gorgeous flowers rise on sturdy flower stalks, well above the foliage.
The Siberian iris is adaptable to a range of planting times. To enjoy the blooms most readily, plant Siberian iris gardens in late summer or autumn.
If fall planting time has passed you by, planting Siberian iris in spring is perfectly fine; just don't expect blooms the same year.
***************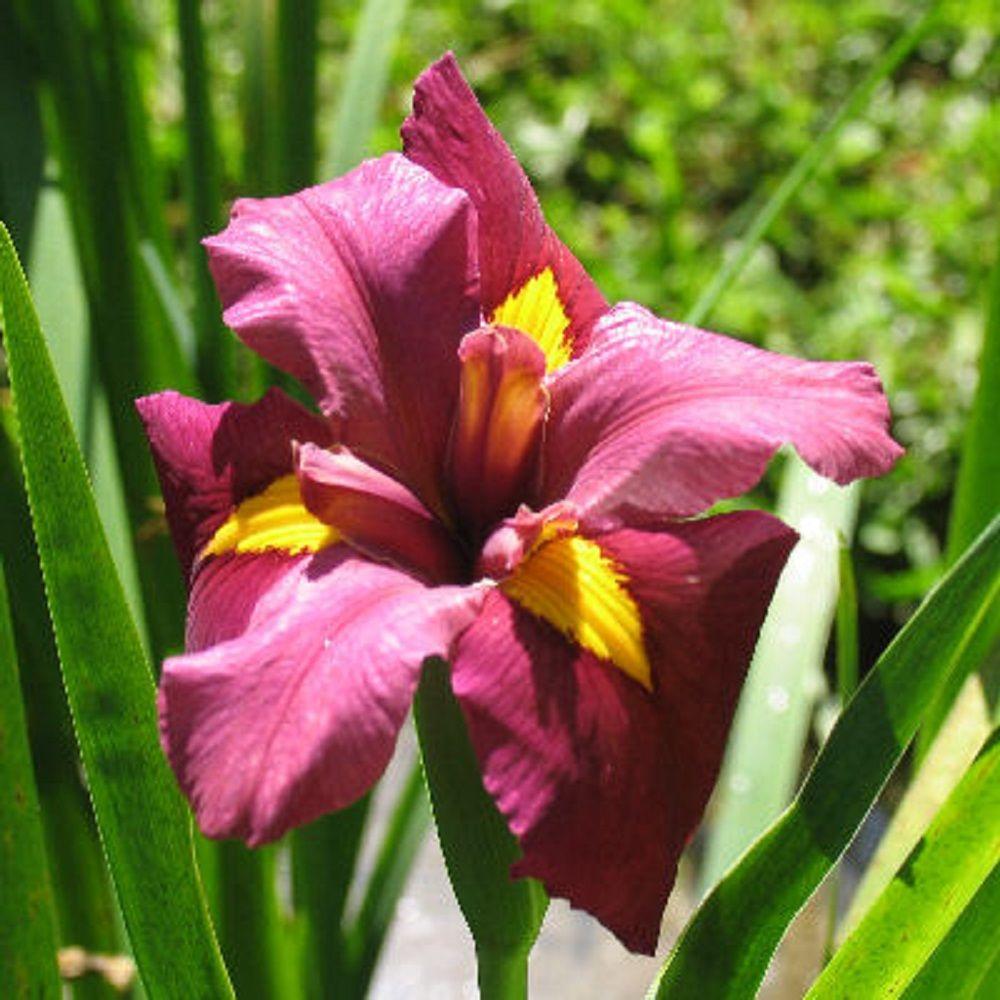 Louisiana iris
Louisiana iris is a group of five iris species native to Louisiana and surrounding regions of the southeastern United States. They are some of the most wonderful native plants in North America. The Louisiana Irises grow in and near wetlands in Louisiana and neighboring states. Their unique blooms make this Iris a rare and spectacular addition to the summer garden.
Louisiana iris has one of the most diverse range of colors of any iris plant. The five Louisiana irises are often categorized as "The Reds" or "The Blues" according to their corolla color. "The Blues" typically have blue-purple corollas, with rare white forms. "The Reds" typically have red-orange corollas, with rare yellow forms.
***************
Japanese iris
The term Japanese iris encompasses three species of Irises cultivated in gardens or growing wild in Japan. Perhaps no other iris is as influenced by good culture as Japanese iris, properly known as Iris ensata.
When you are looking for an easy-care flower that loves wet conditions, then the Japanese iris is just what the doctor ordered. This flowering perennial is available in a range of colors, including purples, blues and whites, with attractive medium green foliage.
Unlike other varietals, in Japanese iris, the standard petals are not too tall, while the falls petals are fat and long. And while they can be demanding in their needs, the Japanese iris will reward you with tall robust plants and larger blooms when their needs are met.
***************
Dutch iris
The Dutch iris is a hybrid iris developed from species native to Portugal, Spain and North Africa.
Also known as Iris Hollandica, Dutch iris have orchid-like flowers with silky petals. Flower colors range from pale blue and lemon through deep purple, bronze, rose and gold.
Dutch iris are popular with floral designers as well as gardeners, because they are long-lasting and easy to arrange in a vase. The Dutch iris is the iris most often found in florist shops because of its enduring beauty and elegance.
Cut Dutch iris flowers when buds are showing halfway out of the green covering and the flower bud tip is starting to unfurl.
Discover the beauty of Dutch iris, a type of iris bulb that yields exquisite blooms from spring to early summer.
***************
Reblooming introduces another dimension to the iris show in home gardens. These non-traditional bloomers boast second and even third or fourth flower stems in summer or fall. Many reblooming iris are bearded iris types, but there are rebloomers that fall into Japanese and Siberian iris categories, as well.
Reblooming irises grow faster than regular irises, so you'll need to divide them more often. To prevent overcrowding, divide reblooming iris every two to three years, but take only the outside rhizomes of the plant; leave the healthy older portions of the plant intact. Replant the small rhizomes 12 to 18 inches apart.
Planting a New Iris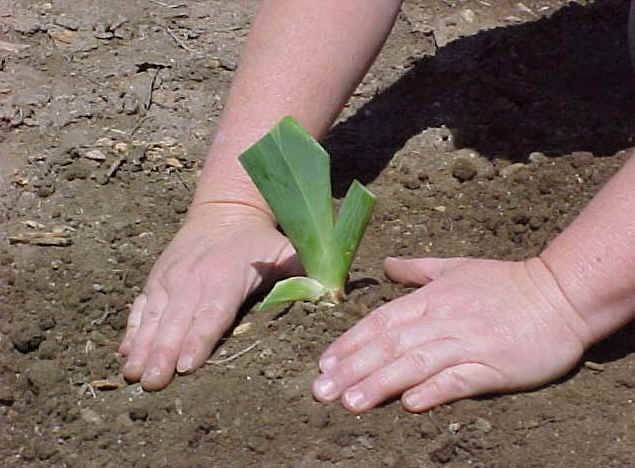 Choose a suitable species of iris.
Plant in late summer.
Pick a spot with about six to eight hours of full sun per day.
Plant in slightly acidic soil with good drainage.
Plant the rhizome so that its top is exposed.
Plant the rhizomes so that they are spaced apart.
If the growing conditions are unfavorable, pot the iris.
***************
SuEllen's Floral Company can create a beautiful arrangement to suit your purposes for any occasion and in any price range.