We are still focused on love here at SuEllen's Floral Company. As our florists have been talking to lovers about their wonderful relationships, I am reminded about the history and importance of romantic love in both fictional stories and history itself. Today, I want to take you away from the sweet scents of our roses and across time through tales of love, loss, and the passions of the heart.
Romeo and Juliet
Romeo and Juliet is Shakespeare's famous tragedy that is seen as the exemplar of romance. It remains culturally significant to this day, with romantic lover may sometimes be termed a "Romeo", and the story has been modernized through a Baz Luhrmann film and the Broadway play West Side Story. The Shakespearean tragedy depicts "two lovers from fair Verona", each from a rival family. The tale of forbidden love is known for its tragic ending. Even today, scholars debate its many themes, but at its core it holds an important message…COMMUNICATION IS KEY FOR A RELATIONSHIP (and it's participants) TO SURVIVE!
Tristan and Isolde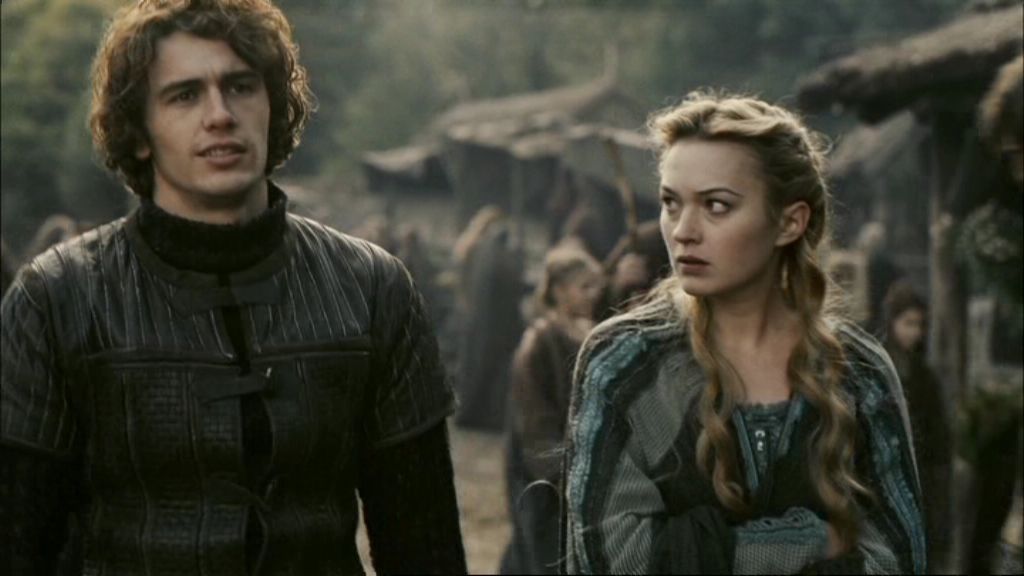 Though Romeo and Juliet is the classic example in romantic tragedy, it has nothing on the medieval chivalric romance of the Cornish knight Sir Tristan and the Irish Princess Isolde (or Iseult). The legend tells of the young knight, having just defeated Morholt, is sent to Ireland to retrieve Isolde, who is betrothed to Tristan's uncle, King Mark of Cornwall. During the journey, the two share a love potion that — surprise, surprise — works. Though Isolde marries King Mark, she continues an affair with Tristan, bound by the effects of the potion. The medieval legend is one of the earliest love triangles in literature, and is often seen as the precursor to the Arthur-Guinevere-Lancelot love triangle. The legend was most recently depicted in a 2006 Ridley Scott adaptation starring James Franco.
Love, Actually
But romance should not be about tragedy, and no romance is more of a polar opposite than the previous two stories than the 2003 romantic comedy Love Actually. The love story really isn't just one story, but an anthology of romances with a number of memorable characters. Though normally seen as a Christmas movie, the film's comedic take on multiple romances, from a father explaining love to his son, to the romantic life of a British Prime Minister, and it's ability to take on multiple types of romantic tropes makes it a modern-day romantic masterpiece.
A Midsummer's Night Dream
Though Romeo and Juliet is perhaps Shakespeare's most prolific romance, none is more entertaining that the fairytale romance of A Midsummer's Night Dream. A sort of proto-Love Actually, it is a story of love and mistaken identity, revolving around the shenanigans of a sprite called Puck, and his unfortunate victims. Puck is tasked with enchanting Titania, the wife of King Oberon. The two are currently in a custody battle over an Indian changeling boy, one that is literally affecting the weather. Puck enchants Titania, having her fall in love with a man with the head of a donkey, while at the same time intervening in a love triangle with hilarious results. A Midsummer's Night Dream plays with different variants of love, from romantic love, to love out of duty, to passionate lust.
Edward and Wallis
We've explored some great fictional romances, but love is a real thing, and is felt by real people. And one of the most famous real life love stories has to be of King Edward VIII and Wallis Simpson. King Edward, who was soon to be coronated as King, chose to abdicate the throne in favor of his younger brother. The reason for this was love, specifically his love for an American socialite and divorcee. Their romance was scandalous at the time, as the King of England was also the Head of the Anglican Church, which forbade divorce.
So if King Edward can abdicate the Throne of England for his wife, surely you can get her some flowers and take her out to a nice dinner this Valentine's Day. Just be careful for enchantments!