Tulips are among the world's favorite flowers, and one of the most recognized. The classic egg shaped blooms add elegance and sophistication to the garden or the vase.
With a dazzling array of colors and flower forms, tulips can add elegance, sophistication, whimsy or even downright quirkiness to your garden, and are well suited to bed planting, containers and even rock gardens.
One of the most classic flowers of spring, tulips are seen in flower beds, gardens, and fields, but they make beautiful table arrangements and bouquets, as well. The brightly colored blossoms are so symbolic of spring that they're one of the most popular flowers for seasonal wedding arrangements!
***
The History of Tulips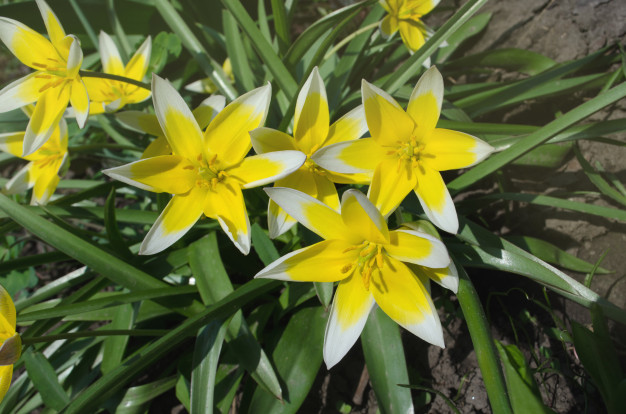 The Species Tulips, otherwise known as Wild Tulips, are where the tulip story began.
This short (5-6″) starry bloom is what tulips looked like when they were first discovered growing on dry hillsides of what became modern day Turkey, and their bright blooms and intriguing star-like form enchanted the Ottoman Empire more than 1,000 years ago.
These Species tulips bloom in a rainbow of colors and bi-colors. They are characteristically far more robust than Dutch tulips. Some may even thrive in warmer climate gardens.
***
The classic Dutch tulip is where the love affair with tulips began.
Tall, graceful, majestic oval shaped flowers in an array of colors, tulips have become the signature of spring.
Tulips inspire beauty and fashion, and have been highlighted in the art world since the 1600's. People associate the classic Dutch form with tulips so completely that they are often surprised to learn that tulips produce any other flower form.
***
Additional Varietals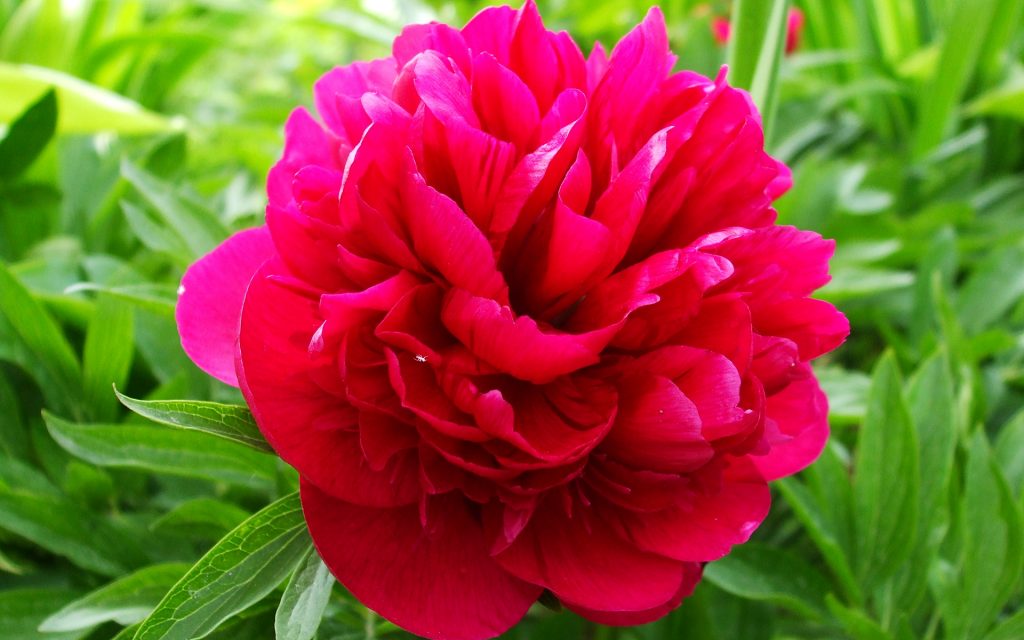 When they started breeding tulips, the Dutch were remarkably open to changing the flower form.
Breeding resulted in different forms and shapes of tulips that are equally beautiful, like the Double Tulips, aka Peony Tulips.
Instead of 6 petals in a single layer, these flowers feature 3 or more layers of petals. This gives a bursting flower form that is sometimes referred to as peony tulips.
***
Typically, lily flowered tulip varieties bloom in the late spring. They have long, slender stems atop which perch lily-like flowers.
The goblet shaped blooms have pointed outward arching petals that come in a variety of hues from white to pink, red, yellow and even purple. Some cultivars have feathered or edged petals with contrasting colors.
Taller than most tulips, these varieties end the tulip season in style with blooms that open wide and are fragrant, too. Such a spectacular finale to the season of tulips in your garden, these are also exceptional cut flowers!
They grow to about 20-30 inches (51-76 cm.) in height. The lovely blossoms are particularly long lasting and make excellent cut flowers.
***
Parrot tulips are flamboyant with their curly, twisted, and fringed petals that resemble the colorful feathers of the tropical bird of the same name. However, their beak-shape buds are what earned them their moniker.
Nearly all varieties of parrot tulip are vibrantly colored, and many are two-toned.
These spectacular blooms are the result of Dutch breeders taking advantage of the effects of a damaging virus in the mid 1600's. Careful cross breeding developed healthy tulips with striking colors.
Parrot tulips today are truly unforgettable in a spring garden! They are especially beautiful when paired with a classic tulip of a complimenting color.
***
If you're looking for something a little out of the ordinary, try viridiflora tulip, or green tuliip flowers.
The name "viridiflora" is a combination of the Latin words for green and flower. It refers to the fact that all the tulips in this group have a green streak or stripe in the center of each petal
These stylish green tulips have an exceptionally long bloom on particularly sturdy stems, and are perfect for both the garden and the vase. There are several different cultivars of viridiflora that vary by color and shape.
Dating back to the 1700s, viridiflora tulips are also notable for the fact that their flowers bloom later in spring and that they can last up to three weeks. If you plant other earlier-blooming tulips along with viridiflora, you will get several weeks of blooms.
***
Planting
Tulips should be planted in the cooling soils of fall at least 8 inches deep in mild winter climates like Florida to give the bulbs a cooler experience.
You can plant tulips in partial shade, but for the best performance, select a site that gets full sun for at least six hours.
Be sure to take advantage of space under trees that are still bare when the tulips are growing.
Allow 3-4 inches between species tulip bulbs, and 4-5 inches between the larger tulip varieties.
Once you have planted your tulip bulbs, consult a weather forecast. If no rain is expected for the next week to 10 days, water your freshly planted tulip bulbs well. From then until spring, water only when the soil is dry and no rain fall is expected.
SuEllen's Floral Company can create a beautiful arrangement to suit your purposes for any occasion and in any price range.